Alloggiamenti, affitti , Ammobiliati in affitto dans l'Allier
Gites and Furnished rooms

Benefit from an independent,equiped housing and any comfort to leave the time of the holidays. Often near numerous activities, you can take advantages of it as you like. It is the ideal formula in family or between friends to leave a weekend, a week or more!



Iscrivere il vostro punto turistico dans l'Allier é gratuito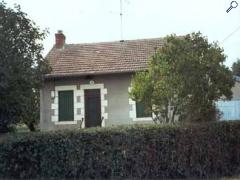 Laplace
3, rue herculat
03380 Treignat (Allier)

Silva & Henrik Olesen
8, Place St. Nicolas
03140 Chantelle (Allier)
La Maison des Benedictines, located on the edge of the Gorges de la Bouble, can house up to 4 people (2 double bedrooms, 1 with twin beds). No stairs, so ideal with small children or if mobility is an ...

Iscrivere il vostro punto turistico dans l'Allier é gratuito