Sport and leisure, Ground sports in Auvergne
Earth

Gentle or dynamic, these sports will fill up all family, of the smallest in the biggest. For pure feelings in the heart of the countryside go through ways and tracks by using fauna and flora either appreciate peace of a green or the calmness of a walk on horseback. For big shiver, leave to explore the depths of the earth by practicing the spéleologie or to climb at the top of cliffs with escalation.
Register your touristic spot in Auvergne it's free (in French)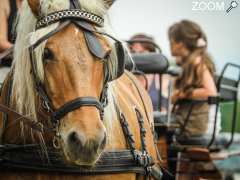 Marianne Strach
Lieu-dit Lavenal / 63120 Sermentizon
63120 Sermentizon (Puy-de-Dôme)
Phone : 04 73 53 00 98
- Mobile phone : 06 15 03 16 82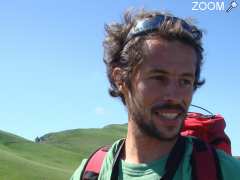 Low season of 13€ to 20€

Average season of 13€ to 20€

High season of 13€ to 20€

School holidays of 13€ to 20€
Laurent BESNARD
Tougouze
15140 Saint-Bonnet-de-Salers (Cantal)
All along summer I offer each day a different thematic guided hiking within Cantal mountains :

Discover on foot wonderful volcanic landscapes shaped by glacial erosion,
Enjoy a diner at mountain ...

Francis et Astrid Dubru
15340 Marcolès
15220 Marcolès (Cantal)
Phone : 06 03 63 31 79
- Mobile phone : 06 03 23 01 47

Jean Luc Ranvier
Beaune Le Froid
63790 Murol (Puy-de-Dôme) A ECURIES DU HAUT CANTAL
LE REVERSIN
15190 Condat (Cantal)
De vrais professionnels de la randos équestre. Randonnées équestre dans les grands espaces 8 jours 7 nuits 6 jours a cheval Cantal, Puy de Dome, Cevennes, Vercors, Alpes de Hautes Provences. ...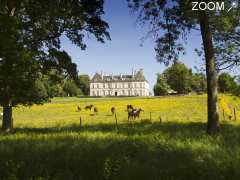 Pierre-Marie Tissier
Château d'Ygrande, le Mont, 03160 Ygrande
03160 Ygrande (Allier)

Office de Tourisme
Le Lac
63970 Aydat (Puy-de-Dôme)
12 parcours de petites randonnées, à faire à pieds ou en VTT.
2 circuits VTT.
1 circuit automobile.
6 parcours de découverte de villages Mr et Mme LAGRANGE
pont de bellerive 03200 Vichy
03200 Vichy (Allier)
Vichy offers Rosalie: A sport, practicing in Family. To the delight of young and old, come take a ride in Bicycle Rosalie

Register your touristic spot in Auvergne it's free (in French)