Heritage, visit, Natural spot in Auvergne
Natural site

Works of nature, the natural sites are as various as can be it landscapes. Wherever you are, discover circuses, collars, lakes, caves, chasms, marshes or else menhirs and dolmens around which mystery still resides.
Register your touristic spot in Auvergne it's free (in French)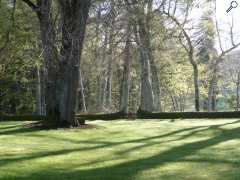 Office de Tourisme Terres Dômes-Sancy
Le Bourg
63210 Orcival (Puy-de-Dôme)
The beech groove of Allagnat

On the territory of the village of Ceyssat, the beech groove of Allagnat with its hundred-year-old trees has over fifty different tree species and also many different ...

Register your touristic spot in Auvergne it's free (in French)