Tempo libero natura e sport , Sport terrestri in Auvergne
Earth

Gentle or dynamic, these sports will fill up all family, of the smallest in the biggest. For pure feelings in the heart of the countryside go through ways and tracks by using fauna and flora either appreciate peace of a green or the calmness of a walk on horseback. For big shiver, leave to explore the depths of the earth by practicing the spéleologie or to climb at the top of cliffs with escalation.
Iscrivere il vostro punto turistico in Auvergne é gratuito Office de Tourisme LAVE
Le Lac
63970 Aydat (Puy-de-Dôme)
Entre amis, en famille ou en compétition, partez à la recherche des balises sur nos circuits permanents dans la forêt du Lot.
Cartes et kit d'orientation disponibles à l'Office de Tourisme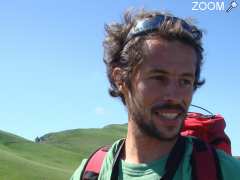 Laurent BESNARD
Tougouze
15140 Saint-Bonnet-de-Salers (Cantal)
All along summer I offer each day a different thematic guided hiking within Cantal mountains :

Discover on foot wonderful volcanic landscapes shaped by glacial erosion,
Enjoy a diner at mountain ...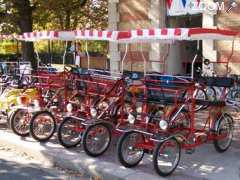 Lagrange
PONT DE BELLERIVE
03200 Vichy (Allier)
Location vélos Rosalie voiture pour enfants velos ville et vtt ,venez decouvrire vichy autrement

Jean Luc Ranvier
Beaune Le Froid
63790 Murol (Puy-de-Dôme)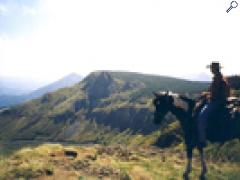 Daniel Boudon
Chassagnoles
43350 Saint-Paulien (Haute-Loire)
Tel : 04 71 00 56 77
- Fax : 04 71 00 56 77
From the Hautes-Chaumes to the Margeride plateau, the volcanoes and lakes of the Auvergne to the wild grandeur of the Loire and Allier gorges, our adventure treks into unspoiled areas include five to ...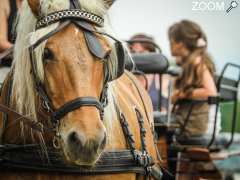 Marianne Strach
Lieu-dit Lavenal / 63120 Sermentizon
63120 Sermentizon (Puy-de-Dôme)
Tel : 04 73 53 00 98
- Cellulare : 06 15 03 16 82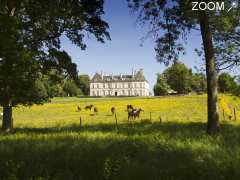 Pierre-Marie Tissier
Château d'Ygrande, le Mont, 03160 Ygrande
03160 Ygrande (Allier)

Nicole SCARPITTA
Le Trémoulet 63690 TAUVES
63690 Tauves (Puy-de-Dôme)
passeggiate ed escursioni a cavallo o in accoppiamento. Cavalli islandesi pony. scoperta del cavallo per i bambini. Aperto tutto l'anno

Iscrivere il vostro punto turistico in Auvergne é gratuito