Patrimonio da  visitare , Castelli, monumenti dans le Puy-de-Dôme
Castles and Monuments

Castles are historic heights-places, they allow to dive back into the universe of the Lords who lived there. Some of these monuments, as fortresses, symbol of power and power, are often marked by the wars of the Middle Ages. Others, as the castles of sailing are much more stylized and testify of the refinement of the Renaissance.
Iscrivere il vostro punto turistico dans le Puy-de-Dôme é gratuito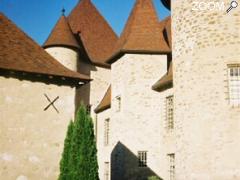 Chateau de la Poivriere
Route de Saint Yorre
63310 Saint-Sylvestre-Pragoulin (Puy-de-Dôme)
Le Chateau de la Poivriere se situe en limite de l'Allier et du Puy-de-Dome, aux confins des deux anciennes provinces de l'Auvergne et du Bourbonnais.

Situé sur une motte feodale, dominant la ...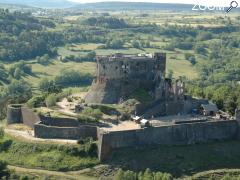 Château de Murol
Château de Murol
63790 Murol (Puy-de-Dôme)
Tel : 04 73 260 200
- Fax : 04 73 28 21 60
Visites guidées :
Des guides passionnés du Moyen-âge et particulièrement de l'histoire du Château de Murol vous content lors d'une balade d'environ 1h00, les aventures de cette incroyable ...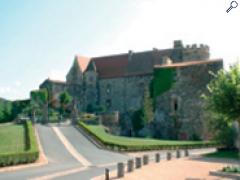 Office de Tourisme LAVE
Sauteyras 63970 AYDAT
63970 Aydat (Puy-de-Dôme)

Maguy Lagarde
Place de la treille
63320 Saint-Floret (Puy-de-Dôme)
traduction en cours

Iscrivere il vostro punto turistico dans le Puy-de-Dôme é gratuito