Accommodation, Bed and Breakfast in Auvergne
Guest house

Practical and friendly, here is what summarizes the formula of guest houses. Whom you are only or in family, come to spend one or several nights at the inhabitant. It is as a friend that you will be welcomed by the host and the hostess who can make you discover the local specialities during the meals which will be proposed to you.
Register your touristic spot in Auvergne it's free (in French)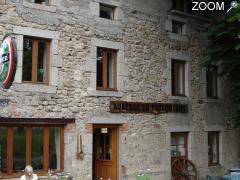 Broek
Le Précontent
03640 Arfeuilles (Allier)
In the middle of the Montagne Bourbonnaise you find this auberge. If you want silence, nature and a warm welcome, this is the place to be.

CAPITAN Pierre
lieu-dit Commeaux
63740 Gelles (Puy-de-Dôme)

Cochard Pascal
Le Villard
43500 Saint-Pal-de-Chalencon (Haute-Loire)
Ancienne ferme restaurée dans un village. Rez-de-chaussée : pièce commune, coin cuisine à disposition, coin salon.
1er étage : 4 grandes chambres avec chacune 1 lit 2 pers, salle d'eau privée, ...

Astrid et Francis Dubru
Le Bourg , 15120 Labesserette
15120 Labesserette (Cantal)
Phone : 04 71 49 27 56
- Mobile phone : 06 03 23 01 47

Zielinski
Monnac
43260 Saint-Pierre-Eynac (Haute-Loire)
Guesthouse with 2 (non smoking) rooms for 8 people max in a wonderful renovated farm with great view in a very quiet spot, Solarheating

Jacques Kapps
Le Bourg
03220 Cindré (Allier)
2 old houses from 1905 with a large garden with numerous manors, castles, roman churches and spas nearby (Vichy)

FERRARO
3 Vazerat
15500 Massiac (Cantal)
Located in cantal, at an altitude of 620 m, 5 minutes from the motorway (A 75, exit 23 or 24) on the flanks of Massiac (3 minutes from the centre), village stage, this fortified 16th century farmhouse ...

Low season of 60€ to 120€

Average season of 60€ to 120€

High season of 60€ to 120€

Restaurant menu 20 €
Chevalier Béatrice et Jean-Pierre
Les Revers
43130 Retournac (Haute-Loire)
Phone : 04 71 59 42 81
- Mobile phone : 06 31 24 04 20

Register your touristic spot in Auvergne it's free (in French)